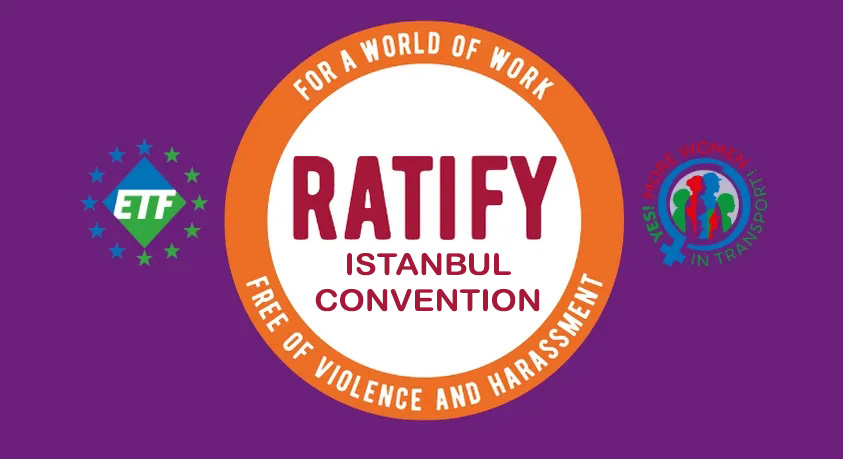 Solidarity with the Turkish Women Transport Workers
We are publishing the message of ETF against the decision of Turkey to revoke the Istanbul Convention.
Dear Sisters,
We were shocked when we learnt about the decision of the President of Turkey to pull his, your country out of the Council of Europe Convention on Preventing and Combating Violence against Women and Domestic Violence (Istanbul Convention).
The ETF Women's Committee condemns this unacceptable and devastating signal to Turkish women and girls.
The Istanbul Convention is the world's first joint binding effort to fight and toprevent all forms of violence against women including child marriage, marital rape, domestic violence, female genital mutilation and economic violence. Withdrawing from the Convention is an attack against all women and it is especially dangerous and unjustifiable considering the undeniable spike in domestic violence triggered by the COVID-19 pandemic all around Europe and the world.
The ETF Women's Committee urges the Turkish Government to reconsider this action and to reaffirm its international commitment to protect the human rights of women and girls, of women workers and of all their citizens.
The ETF Women's Committee and the ETF as a whole express their solidarity with the women transport workers and women transport trade unionists in Turkey. We assure you that we are by your side.
In solidarity!
Sara Tripodi   Chair of the ETF Women's Committee
Livia Spera      ETF General Secretary
12 April 2021