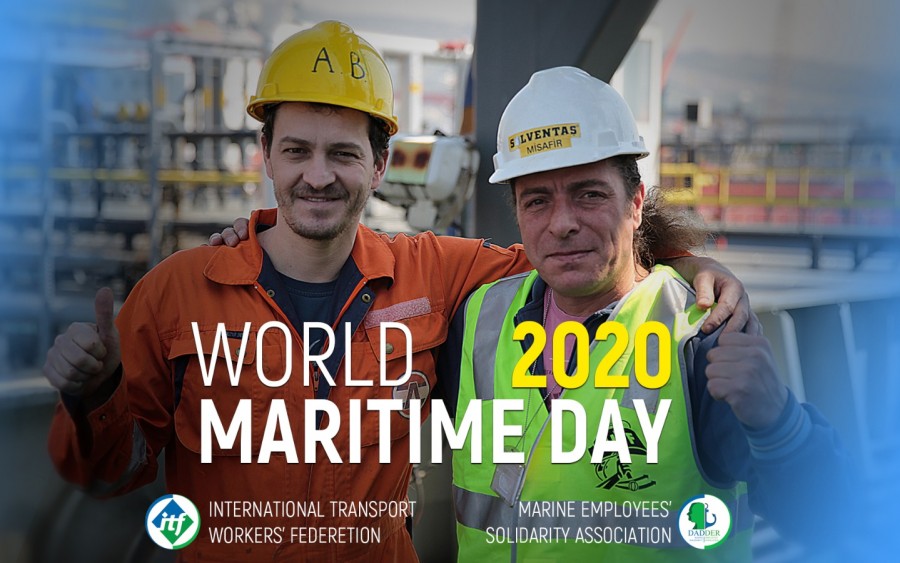 Today, 24 September, is World Maritime Day. It's a day for recognising the incredibly important role that seafarers, dockers and fishers play in keeping the world fed, warm and healthy.
It's a day where the people of the world say 'thanks' for the hard work and sacrifice of maritime workers, especially in the last six months.
Dockers have gone to work despite the risks they face of catching this terrible virus – and sadly many have died as a result of going to work and doing their jobs.
Fishers have left their families for days, weeks or months at sea; unable to look after sick loved ones and unsure what the economic impacts of Covid might mean for their jobs.
And Seafarers. Seafarers have borne the brunt of this pandemic through the shameful treatment of them by governments, and some ship owners. Today marks six months of the crew change crisis for them, with more than 400,000 now trapped working aboard ships and an equal number unemployed at home desperate to get back to work and earning wages again.
Of course, there are also the job losses for seafarers on cruise vessels after many thousands were stranded on vessels, unable to go home.
To all the maritime workers of the world: we say thank you. The ITF family is with you today and every day. We will never stop fighting with you for decent work, fair recognition and your human rights.
Solidarity forever!